J & J Gates Service and Design is available for all your residential and commercial gate system repair and installation. You can rely on our experience and track record over the past 10 years in automated gate installation in the Dallas and Fort Worth metroplex. Contact our team today at (817) 466-2794 for premier gate services in Euless TX, including thorough repair and maintenance.
Our Services
From maintaining aging automated gates to designing new gate systems for homes and businesses, J & J Gates Service and Design provides trusted service. In addition to gate system services, we also repair and install garage door openers, fences, and more. Depending on your unique property needs and your budget, we will work hard to provide you with a quality gate system to meet your needs. If you require professional gate repair and installation in Euless, TX, call our team for any of the following:
We Work on All Types of Gates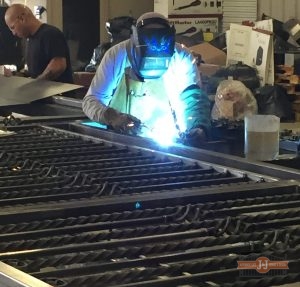 Are you searching for a secure chain link gate for your commercial property, or a unique wrought iron and wood gate for your home in Euless, TX? On every project, J & J Gates Service and Design works to meet your specific needs and stay within budget while providing quality, beautiful results. By providing the best operation systems and using quality materials in our work, you can count on us to build reliable, high-quality gate systems for each project. Whether you just want a prefabricated gate or a custom-designed gate, we have an option for you. Give us a call at (817) 466-2794 to learn more about styles of gate systems in Euless, TX we repair and install. We work in many types of gate design, installation, and repair, including:
Options for Everyone
At J & J Gates Service and Design, we know that every property owner has different criteria and style in mind when they look for a gate. Our crew is completely committed to your satisfaction, and we ensure that you are happy before completing a project. To provide top quality repair and installation, we carry many options for you to consider. Contact us today for a complimentary estimate, or talk to our staff to determine what kind of gate would suit your needs. At J & J Gates Service and Design, we do our best to help you find the best possible solution while working within your budget. To find out more about our services, give us a call today or check out some of the types of gates we install and repair:
Give us a call at 817-466-2794 for professional service and superior gate services in Euless, TX anytime!