When you want a quality gate for your commercial or residential property, call J & J Gates Service and Design. Our crew has more than 10 years of experience in working on all kinds of gate systems in DFW. Call us at (817) 466-2794 for trusted gate repair and installation in Fort Worth, TX today.
Our Services
No matter what type of gate services you require, J & J Gates Service and Design will get the job done right with your satisfaction in mind. In addition to gate services, we also repair and install garage door systems, fencing, and more. Depending on your specific property requirements and your budget, we will work tirelessly to provide you with a reliable gate system to meet your needs. Call our company anytime when you need exceptional gate repair and installation in Fort Worth, TX, such as:
We Work on All Types of Gates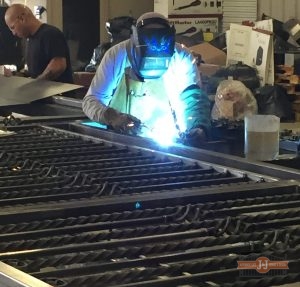 Do you want a decorative automatic gate for the entry to your home, or a solar powered gate for your property? No matter what kind of gate you want, J & J Gates Service and Design has a gate to meet your specific needs as well as your budget. To ensure the integrity of your gate system, we use top of the line manufacturers and materials, from the operating systems the wood or metal of your gate. Whether you just want a prefabricated gate or a custom gate, we have a solution for you. Contact our team today for information about the styles of gates we offer in Fort Worth, TX at (817) 466-2794. Contact us anytime about the materials and types of gate systems we install, including:
Options for Everyone
You can rest easy knowing that our installers take care to hear your requirements to achieve a quality gate that meets your criteria. This is why we are dedicated to providing complete satisfaction through dependable gate services. Because we want you to be completely satisfied, we carry a wide variety of materials and perform custom design services. Let our design team help you find the perfect gate for your home or business. Our staff will do a full inspection of your property and consider all your requirements in order to design a quality gate system for you. Our crew works with many styles of gates, specializing in automated gates and more, including:
Our experienced technicians are here for you, so call us at 817-466-2794 when you need reliable gate services in Fort Worth, TX.