J & J Gates Service and Design is available for all your commercial and residential gate repair and installation. You can count on our skill and track record over the past decade in automated gate installation across the Dallas and Fort Worth metroplex. Call us anytime at (817) 466-2794 for professional gate system services in Grapevine, TX, from new installation to repairs and more.
Our Services
At J & J Gates Service and Design, we specialize in everything from aging gate repair to constructing quality, high security gates for businesses and private residences. Not only can our talented technicians install gates and operation systems, but we also work on garage door systems, fences, and more. We want you to be satisfied with our services, so we make sure that your gate system is constructed to your needs to offer the best in security and style. For skilled gate repair and services in Grapevine, TX, contact our crew for these services:
We Work on All Types of Gates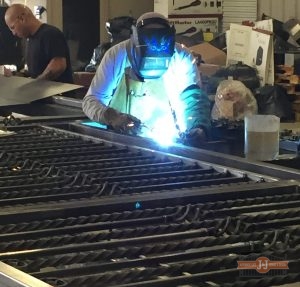 Do you need a stylish automated gate for the entry to your home, or a solar powered gate for your property? On every project, J & J Gates Service and Design works to meet your unique needs and stay within budget while delivering quality, beautiful results. To provide you with the best possible solution, we use an extensive inventory of reputable manufacturers and quality materials. We also have gates for any budget, from low cost prefabricated gates to unique designs and top of the line materials. If you are looking for gate services in Grapevine, TX, contact our installers at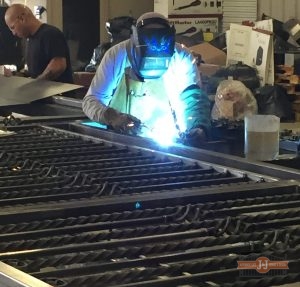 if you have any questions! Our crew services all types of gates, such as:
Options for Everyone
You can rest easy knowing that our installers take care to hear your needs to achieve a quality gate that meets your criteria. We know that listening to our clients is the first step in providing the right gate for you. With our large selection of quality access systems and materials, you will not be let down by our products. We are available to give a free estimate for any project and can even help you design the perfect gate system for your business or residence. Whether you want a basic gate system or have a unique request, we are happy to help you find the right gate system. When deciding the type of gate system you want for your residential or commercial property, consider some popular styles:
Make the right investment by choosing J & J Gates Service and Design for your gate services in Grapevine, TX, and don't forget to call 817-466-2794 or a free estimate!