If you want a trusted, quality gate for your residential or commercial property, make J & J Gates Service and Design your top choice. Our staff has more than a decade of experience in installing all kinds of gate systems in DFW. For superior gate repair and installation in Irving, TX, call our staff at (817) 466-2794.
Our Services
No matter what type of gate system you need, J & J Gates Service and Design will get the job done right with your satisfaction in mind. Though automated gates are our focus, our crew can also help you with fence repair and garage door repair and installation. We know that you want a secure, reliable gate that will last for years to come, and we are committed to your total satisfaction. If you require quality gate repair and installation in Irving, TX, call our team for any of the following:
We Work on All Types of Gates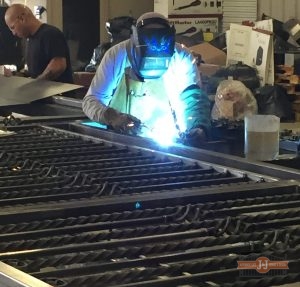 Do you want a stylish automatic gate for the entrance to your housing development, or a solar powered gate for your property? No matter what kind of gate you need, J & J Gates Service and Design has a gate to fulfill your unique needs as well as your budget. To provide you with the best possible system, we use an extensive inventory of trusted manufacturers and premium materials. We also have options for any budget, from low cost prefabricated gates to unique designs and premium materials. If you are looking for gate services in Irving, TX, contact our installers at 817-466-2794 if you have any questions! Talk to us anytime about the styles and types of gates we install, including:
Options for Everyone
You can rest easy knowing that our contractors take their time to understand your needs to achieve a reliable gate that meets your criteria. This is why we are dedicated to providing complete satisfaction through quality gate services. To provide top quality services, we carry several options for you to choose from. We are available to provide a free estimate for any project and can even help you design the perfect gate system for your business or residence. Our staff will conduct a thorough inspection of your property and consider all your criteria in order to design a quality gate system for you. Our crew works with many types of gates, specializing in automated gates and more, including:
Our experienced staff are here for you, so give us a call at (817)-466-2794 when you need trusted gate repair and installation in Irving, TX.