When you want a quality gate for your commercial or residential property, choose J & J Gates Service and Design. Our crew has more than a decade of experience in working on all types of gate systems throughout DFW. For professional gate repair and installation in Joshua, TX, call our staff at (817) 466-2794.
Our Services
At J & J Gates Service and Design, we specialize in everything from old gate repair to designing quality, high security gates for businesses and private residences. Our experienced installers can repair and install all types of gate systems, as well as garage doors, fences, and other components. The main purpose gates serve are security and aesthetics, so we work hard to accomplish both according to your needs. For experienced gate repair and services in Joshua, TX, call our team for these services:
We Work on All Types of Gates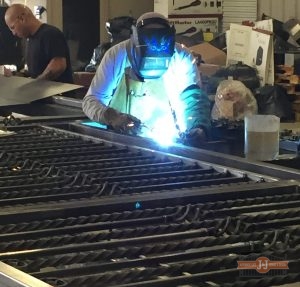 Do you want a stylish automatic gate for the entrance to your home, or a solar powered gate for your property? J & J Gates Service and Design can help you find the right gate to provide you with security and style at a reasonable price. To provide you with the best gate system, we use an extensive inventory of reputable manufacturers and premium materials. Whether you simply want a prefabricated gate or a custom-designed gate, we have a solution for you. Contact our team today for questions about the styles of gate systems we offer in Joshua, TX at (817) 466-2794. We specialize in several kinds of gate system design, installation, and maintenance, including:
Options for Everyone
Because we offer skilled gate services to a wide variety of clients, we understand that different situations call for different solutions. Our crew is completely committed to your satisfaction, and we make sure that you are happy before finishing a job. To provide the best services, we have several options for you to consider. We are available to give a free estimate for any project and can even help you design the perfect gate system for your property. We will help you find a gate system that suits your requirements and budget best! Some styles and types of gates we service include:
Call us at 817-466-2794 for quality service and premier gate services in Joshua, TX anytime!