J & J Gates Service and Design is available to provide all your residential and commercial gate installation and repair. Our staff has over a decade of experience in installing all types of gate systems throughout DFW. Call us at (817) 466-2794 for quality gate system services in Lake Dallas, TX anytime.
Our Services
From maintaining old automated gates to designing new gates for homes and businesses, J & J Gates Service and Design provides trusted service. In addition to gate repair and installation, we also service garage door openers, fencing, and more. We want you to be satisfied with our work, so we make sure that your gate is built to your needs to offer the best in security and style. Call us when you need reputable gate repair and installation in Lake Dallas, TX such as:
We Work on All Types of Gates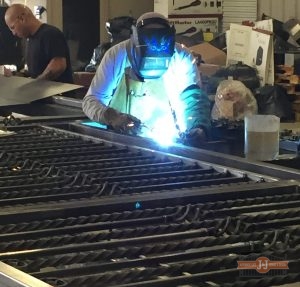 Do you want a stylish automatic gate for the entrance to your housing development, or a solar powered gate for your work site? On each project, J & J Gates Service and Design works to meet your unique needs and stay within budget while providing quality, professional results. To ensure the quality of your gate, we use top of the line manufacturers and materials, from the operating systems the wood or metal of your gate. We also have gates for any budget, from cost-effective prefabricated gates to unique designs and premium materials. Contact our company today for information about the types of gate systems we offer in Lake Dallas, TX at (817) 466-2794. We work in several types of gate design, installation, and repair, including:
Options for Everyone
After servicing gates for over a decade in DFW, we understand that each project is different because each client is unique. We know that listening to our clients is the first step in creating the perfect gate for you. To provide the best repair and installation, we have many options for you to consider. Call us anytime for a complimentary estimate, or talk to our staff to find out what kind of gate would suit your needs. We can help you find a gate that suits your needs and budget best! To learn more about our gate services, give us a call today or take a look at some of the styles of gates we install and repair:
Give us a call at (817)-466-2794 for professional service and superior gate services in Lake Dallas, TX today!